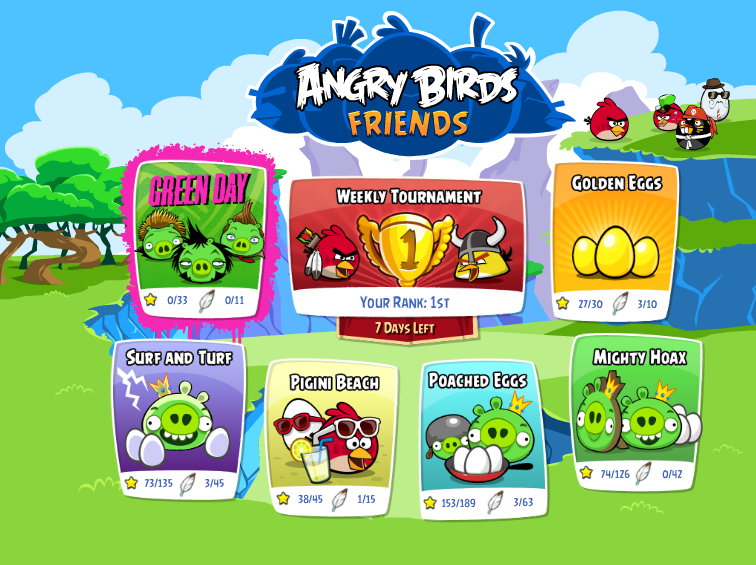 The Facebook game has new social features
Yes, today Rovio launched the new Angry Birds Facebook version. The game is now called Angry Birds Friends and features a new image, new leves and improvements to the social platform.
One of the most noticeable change is the inclusion of a new modality in an episode: the Weekly Tournament. Basically, as the name says, consist on four different levels which act like a tournament between your Facebook friends and you. The challenge is to get the highest score among your friends and win in the weekly rank.
Aditionally, when you play and get your score, the game gives you rewards like Power-Ups or Mighty Eagles usable in the other levels of Angry Birds Friends (the Mighty Eagle cannot be used in Weekly Tournament).
Also, the levels in the Tournament will be different each week and new challenges will come.
I leave the official Rovio trailer for Angry Birds Friends and the image gallery.
Official trailer:
Image gallery: