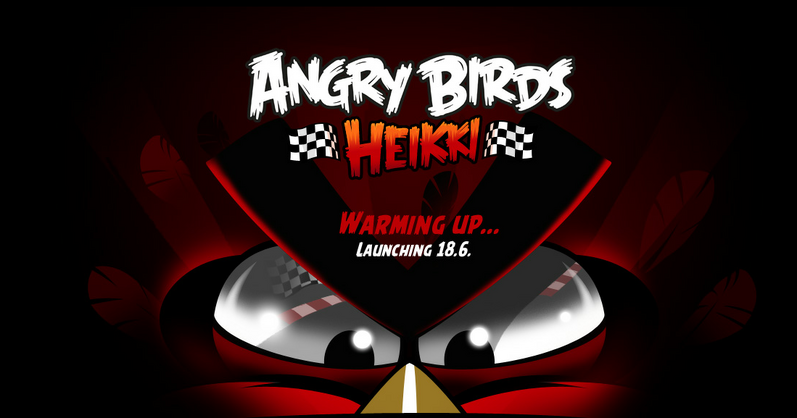 Hi visitors, today I come with the infrormation about the new Angry Birds game.
Angry Birds Heikki
will be the new Rovio launching and it will bring the birds to a F1 racing experience. The game is named after the Caterham F1 driver
Heikki Kovalainen
, which Rovio and Angry Birds have sponsored.
Currently there is nothing officialy revealed about the game, although it is speculated that it may be a title for web browsers instead for smartphones. Also it is supposed to be a Mario Kart style game or similar, besides that it will be something new in the world of Angry Birds, which will probably leave out the slingshot to take over the wheel, featuring the Finnish F1 driver Heikki Kovalainen. The game has a release date scheduled for June 18, 2012 but is expected to give more details in previous weeks.
Stay tuned to Angry Birds Nation for further details......Follow us on Twitter and Facebook
Credits: Rovio/Angry Birds Nation/News Agencies